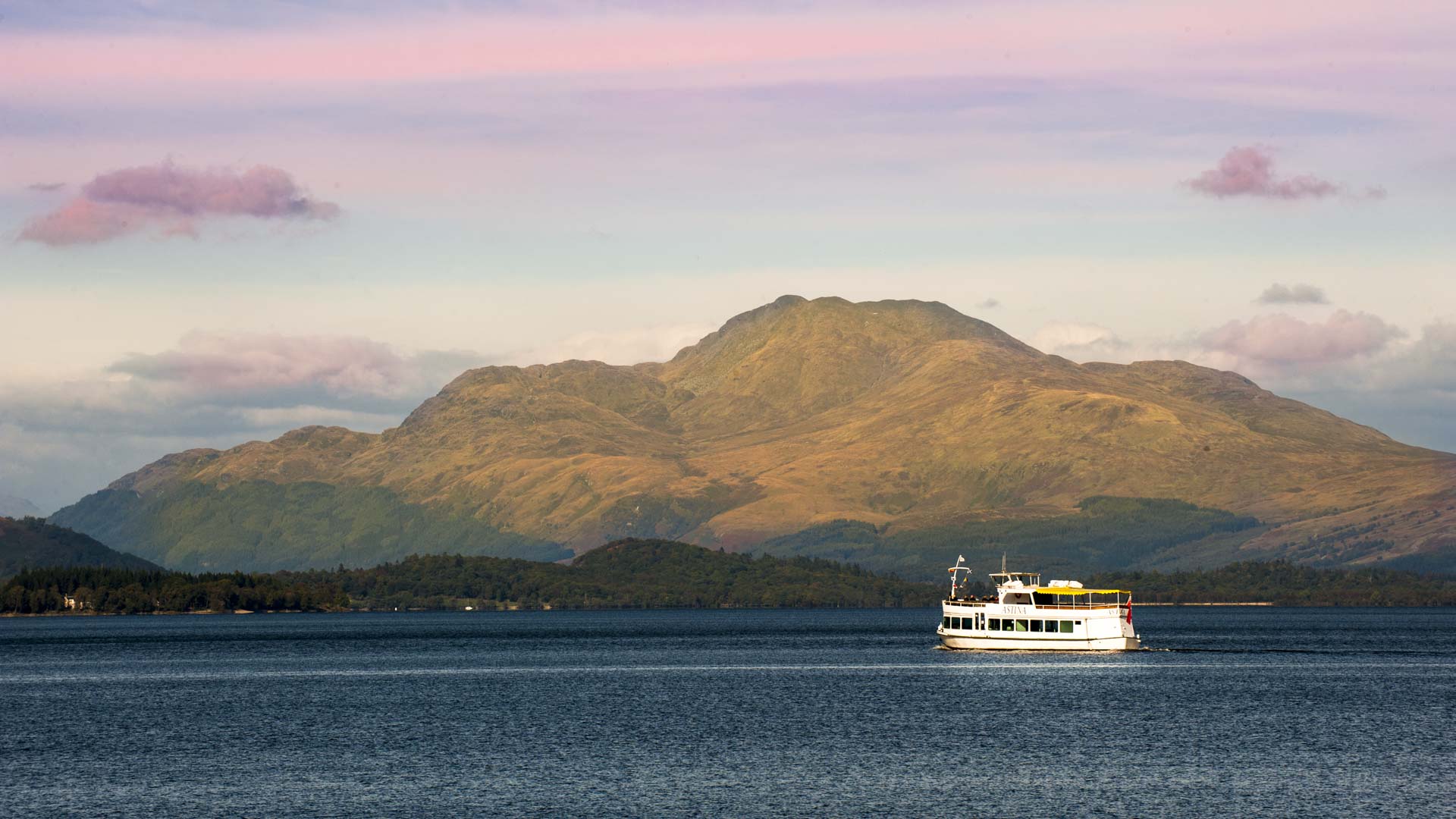 If you just fancy a wee trip on the water try  Loch Lomond Waterbus 
Ferry Leaves from jetty at Youth Hostel to Luss
Leave Rowardennan                 Arrive  Luss
9.30                                             10.00
Leave Luss                         Arrive Rowardennan
16.15                                           16.45
The pretty conservation village of Luss is situated almost 10 miles south of Tarbert on the western shore of Loch Lomond.
A settlement has stood on this site since medieval times although much of the current village dates from the 18th and 19th centuries, having been developed to house workers from nearby slate quarries.
With its prim, identical sandstone and slate cottages garlanded in rambling roses, and its narrow sandy, pebbly strand, the village became the setting for the successful TV soap High Road which undoubtedly contributed to its popularity during the 1980s and 1990s. For anyone wanting to escape the crowds, the 19th century parish church offers a haven of peace and has a lovely ceiling made from Scots pine rafters and some beautiful Victorian stained-glass windows.
Today Luss is a popular stopping-off point for visitors exploring the Loch Lomond area. There is a visitor centre for the Loch Lomond & The Trossachs National Park, while nearby at Rossdhu House, there is a championship golf course that staged the Barclays Scottish Open.
While in Luss it's worth a visit to The Loch Lomond Arms Hotel – good bar lunches !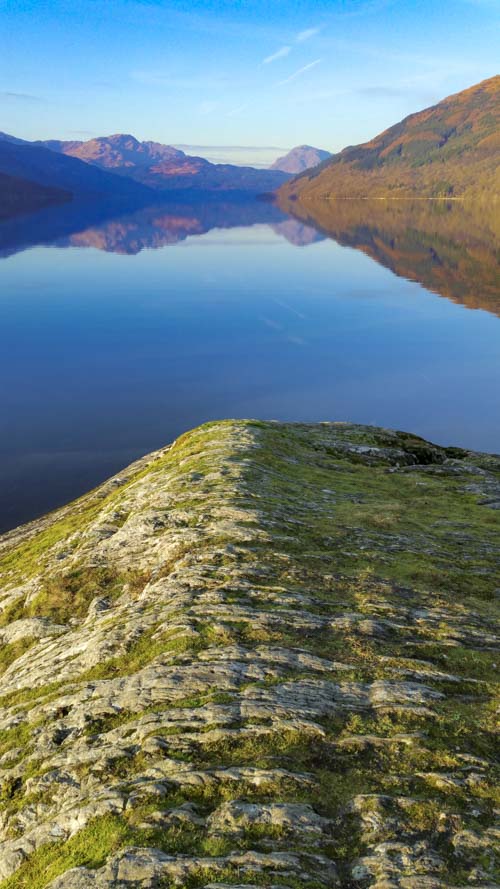 Sweeney's Cruises Loch Lomond
Boat trips on Loch Lomond, I hour cruises every hour. From Balloch and Loch Lomond Shores.
Balloch
Tel: 01389 752376
www.sweeneyscruises.com
Cruise Loch Lomond
Between April and Nov you can be picked up at the Youth Hostel which is just about 10-15 mins walk (north) from the lodge.
www.cruiselochlomond.co.uk/cruises/rowardennan-cruises/
… and other trips
Loch Katrine, Trossachs
Sir Walter Scott steamship
Luxury Boat Tours Loch Lomond.
Loch Lomond Leisure Scotland offer luxury boat tours and it is possible to depart directly from the lodge site pier at Rowardennan. Or call 0333 577 0715
Day Boat Trips West Coast
Find out more about where Caledonian MacBrayne  sail to including maps, photographs, things to see and do and service information.
Paddle Steamer Waverley – the world's last sea-going Paddle Steamer.